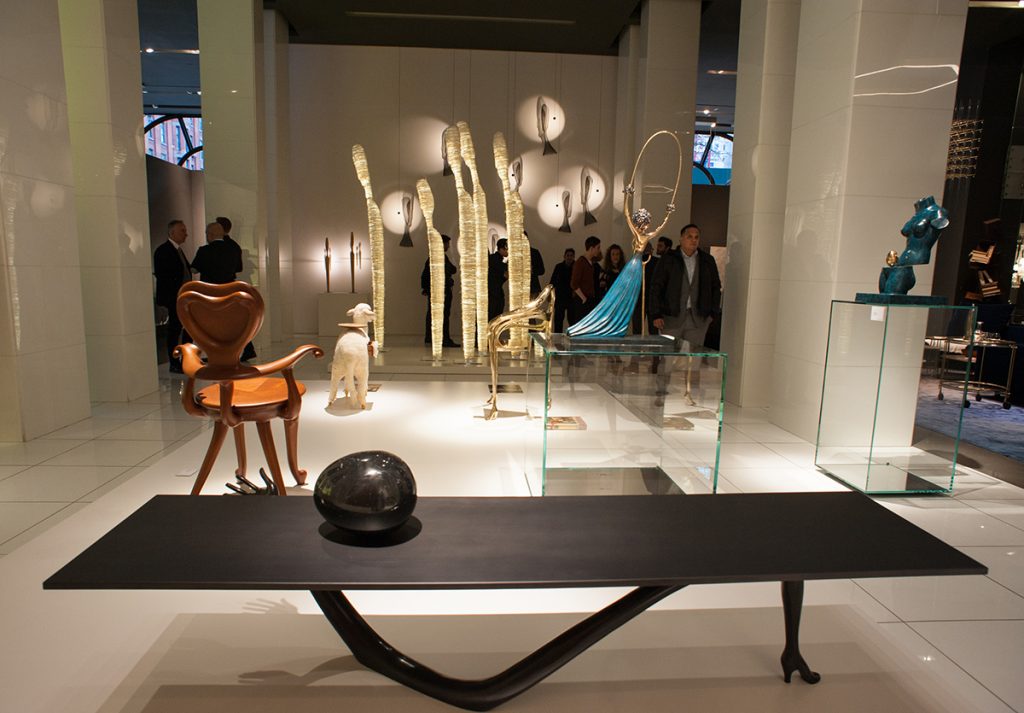 Arturo Alvarez: From Designer to artist, 20 years of passion
The exhibition "Spanish Masters Exhibition", organized by the Domus Design Collection in New York which opened its doors on March 02, is a true recognition by the world of contemporary art for the work of Arturo Alvarez. The silhouettes of "Conversas" and "Encontros", the last productions of the artist, are associated in this event with works by Antonio Gaudi, Salvador Dali and Pablo Picasso, three of the greatest references of the the 20th century's art from The Iberian Peninsula. Among other works, the exhibition presents the huge doors designed by Gaudí in 1904 for Casa Batlló, in polished and carved wood, as well as a collection of Dalí's furniture, including a chair and a gold table with stilettoed stilettos, testimonies of the surrealist genius of the artist. Many pieces come from the personal collection of Babak and Siamak Hakakian, hosts of the event. But it is the original works of Arturo Alvarez that captivate the attention of the visitor. Two of his installations are particularly remarquable: "Encontros" illuminated silhouettes of lanky giants; And the "Conversas" figurative forms made of metal mesh illuminated by a suspended light source. With Conversas, the light projects a shadow of the sculptures on the white wall and if the light is swinged, the silhouettes animate and enter into conversation.
For 20 years, Arturo Alvarez, born in Pontevedra, Galicia, has designed inspired lighting fixtures and luminous objects. Drawing his inspiration from his native land and sensitive to the local nature, he has set his workshop in a beautiful garden in the countryside of Santiago de Compostela.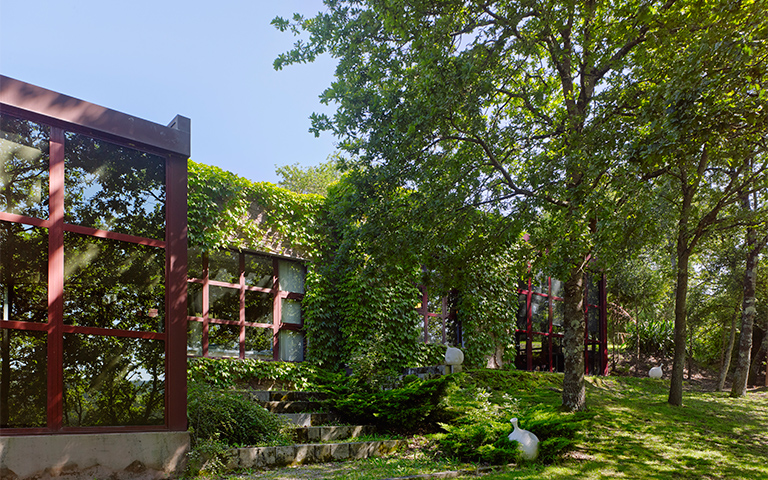 Arturo Alvarez's workshop on the heights of Santiago de Compostela
A true enthusiast of handicrafts, he does not hesitate at the beginning of his career to adopt the welding techniques used by the Tiffany house, this English manufacturer of Luminaires who welds hundreds of coloured glass pieces into beautiful lampshades. Arturo Alvarez learns to weld before producing his own collections of luminaires using this method of assembly, and develops a very personal style, contemporary and modern, inspired by Art Deco and Art Nouveau. After this period, he explores forms inspired by nature and women's bodies, while evolving towards more graphic and geometric lines. In the last 10 years, he has been conducting research and development to invent a new material, the Simetech, a fine metal frame impregnated with very malleable and irregular resin, with which he created an important collection of luminaires, and several monumental compositions with airy structures.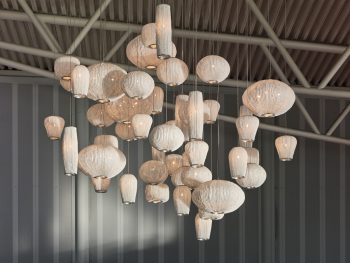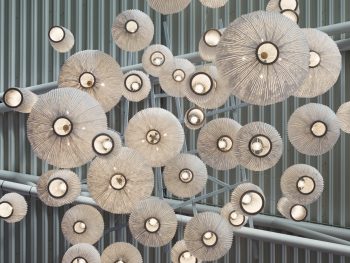 We at Vraiment Beau discovered this artist in 2012 and have been working with him ever since. We immediately loved his sensibility, his proximity to nature and his universe. We are proud to offer you his superb collection of luminaires.