With the arrival of summer, our site evolves. And the ceiling fans from Whoo Whoo Whoo's ave joined our catalogue!
First, security.
We have switched our site to https, which means that all your communications with our site are totally secure and encrypted with https. You can see this with the small padlock to the left of our address at the top of your browser. We remind you that your transactions are also secure (always were), since they take place on the website of Société Générale (one of the first French banks) or PayPal, and are also in "https". So we never have access to your credit card numbers or the corresponding codes, and we cannot store them anywhere on our site.
At the same time, we have worked on the response speed of our site. It has always been a priority for us, but it has improved even further. We have a broad range of great products, and we think it's important that you can browse through them without slowing down.
Then ergonomics.
On the desktop and tablet version, we've enlarged by a third the product pictures that we present in our catalogues and on our home page. We hope this will allow you to better appreciate the beauty of our fixtures, and the quality of their finish. On our site for mobile phone, we have chosen to keep the same size as before, to favour loading speed when your connection is not too good.
If you want to enjoy all the details of our high-resolution photos, we suggest you use a tablet or desktop computer.
We have also improved the carousels on the home pages: you can now go back or choose the image that caught your attention by clicking on the buttons. And you will jump the page of the corresponding brand by clicking on the image.
Finally, the products: for the summer, the ceiling fans of Whoo Whoo Whoo!
You will find many new brands and products on our English site (and even more on our French site: just click on the small flag at the top of the page, look at the pictures and call us if you want us to translate the descriptions for you !). As always, we select the most beautiful fixtures designed by artists who love their art, and manufactured with care, preferably in Europe.
In particular, you will find two models of ceiling fans, "really beautiful", manufactured with the same manual techniques that were used a century ago and with exceptional materials. Totally silent, they will refresh your home in these times of great heat. It is a Belgian designer with a passion for Vietnam who created Whoo Whoo Whoo, repatriating old colonial fans to restore them. Having found it increasingly difficult to find the beautiful piece he loved, he decided to reproduce them himself. They are manufactured by a family business in India, specialised in heavy duty water pumps, which casts iron casings for the motors, coils the engines and shapes the blades by hand, especially for Whoo Whoo Whoo. The blades are made of aluminum or teak and carefully adjusted to avoid vibrations. Just weighing the object is enough to understand the difference in quality compared to the fans that are usually found around. The result: exceptional durability, and impressive stability without any vibration and noise.
So don not hesitate to enjoy the summer on your terrace or in your living room without the inconveniences associated with portable air conditioning blocks, and recreate at home, with a good G&T or a glass of fresh mango juice, the mythical atmosphere of the tropics beginning of the last century!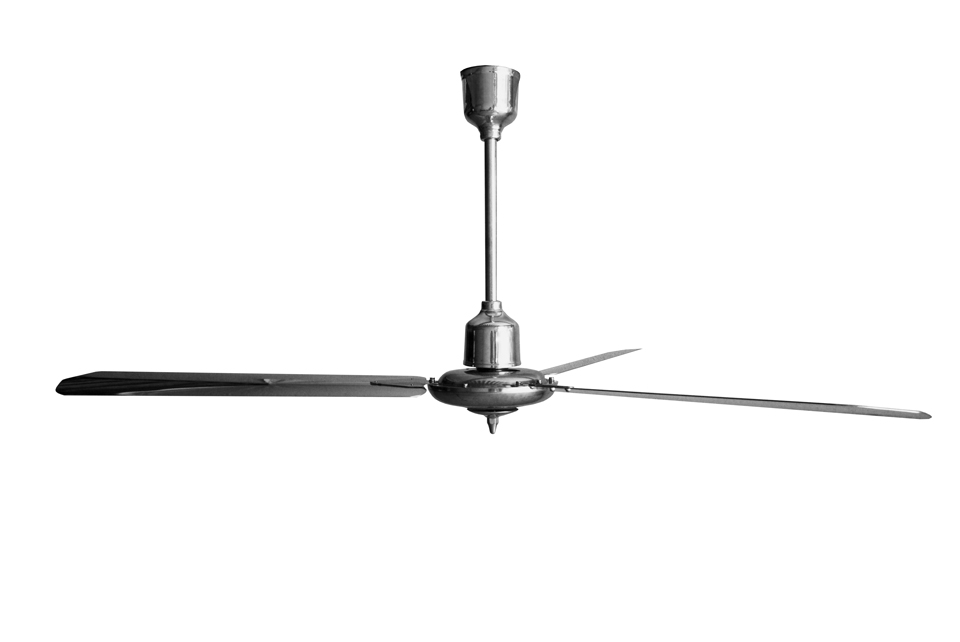 Ceiling fan by Whoo Whoo Whoo
And of course, all our other brands that you can discover on our page all our brands.