Vanessa Mitrani, one of the most beautiful stands of Maison et Objets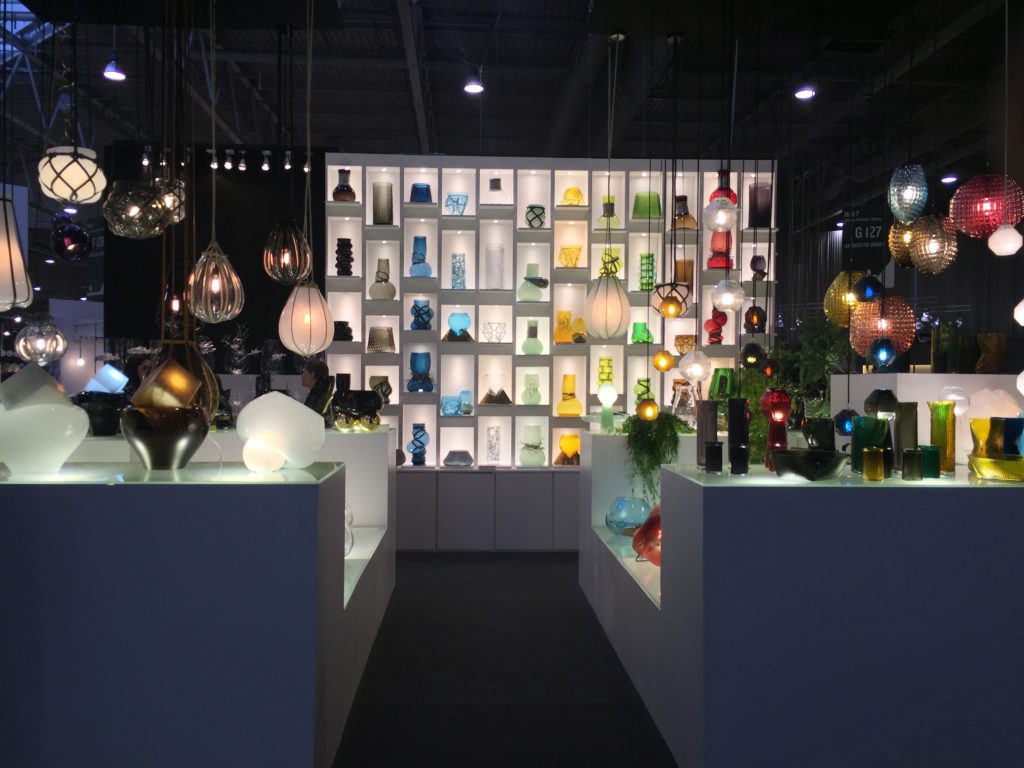 Vanessa Mitrani still amazes us at Maison et Objets! Vanessa Mitrani is a unique character in the current landscape of design and creation. Vanessa Mitrani, expert in handling blown glass, creates, manufactures and distributes her own collections.
For 15 years, she has been conjugating her favorite themes – links, ties, constraints and glass – in vases, lamps and other objects of decoration. She experiments to build a dialog between hand blown glass and different materials such as metal, rope, leather or porcelain. She finds inspiration in her many travels around the world: her Bundle suspension was inspired by Indian roping techniques, the No Limit collection (on our French site) by Japanese porcelain.
Her technical expertise and creativity were recognised in 2015 by the entry of several of her pieces in the permanent collections of the Museum of Decorative Arts in Paris where she studied these themes. In a constant process of creation, she collaborates with the Australian artist Diana Brennan, specialist the metal mesh. They presented their joint creations at the "Needle Work" exhibition in 2013, inspired by the know-how of earthenware and porcelain repairers who were working at the beginning of the 20th century.
Both their workshops are installed in Pantin, close to Paris, and they continue to work together with metal mesh and glass, independently of exhibitions and orders.
This year, Vanessa Mitrani presented the Gravity table art collection, designed for an exhibition organised by the Wallpaper magazine in Milan. A collection of 4 glasses combining blown glass set on a base of polished bronze which bears the mark of the glass. The collections that Vanessa Mitrani unveils every year at Maison & Objets proves the creativity potential that glass and colours can offer. You will find her vases and lightings on our French website. Do call us if you need some explanations in English!