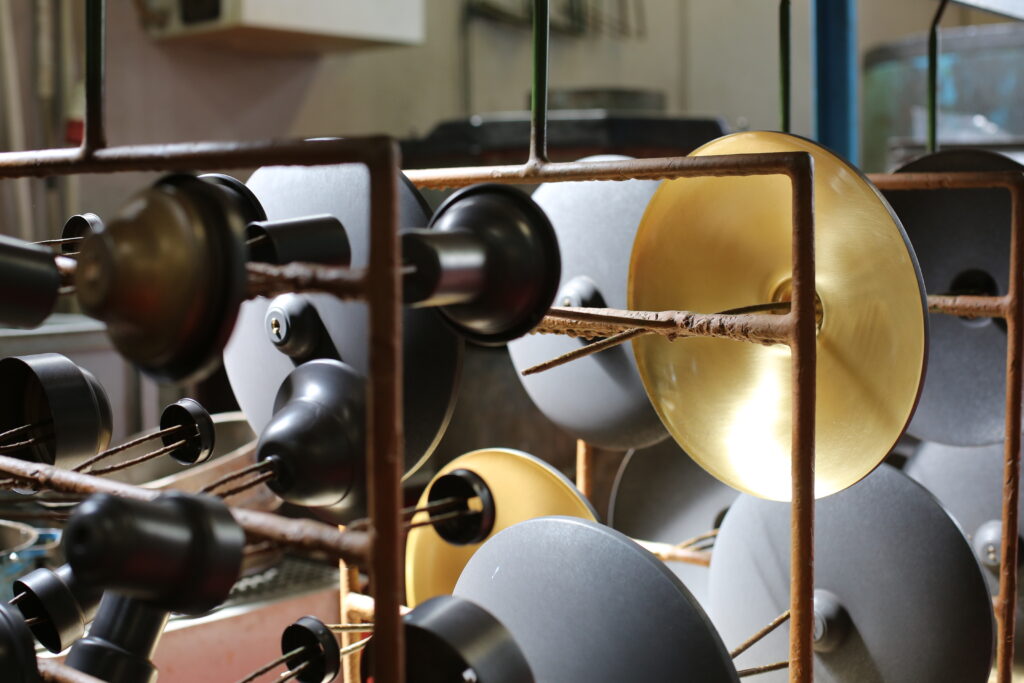 This week we took advantage of our time at the Milan Furniture Fair to visit Lumezzane. Lumezzane is a town of 30,000 inhabitants north of Brescia in Italy, nestled in the foothills of the Alps between Lake Garda and Lake Iseo. Its main feature is the presence of 1,000 companies, most of them industrial, based around the River Mella, which for centuries has provided them with the water and energy they need for steel and metalworking. It's here that we have come to visit the factory of one of our oldest suppliers, Moretti Luce.
Founded in 1964 by Maurizio and Roberto Moretti's father, the company started out making brass and zamac souvenirs for tourists from all over Europe, as well as decorative cups and swords. In the early 90's the 2 brothers took over the family business and turned their attention to the design and manufacture of brass lighting. Roberto designs the models and organises the production, while Maurizio takes care of marketing and sales. Today, Maurizio's son Simone has joined the team to take care of graphic design, communication and social networks.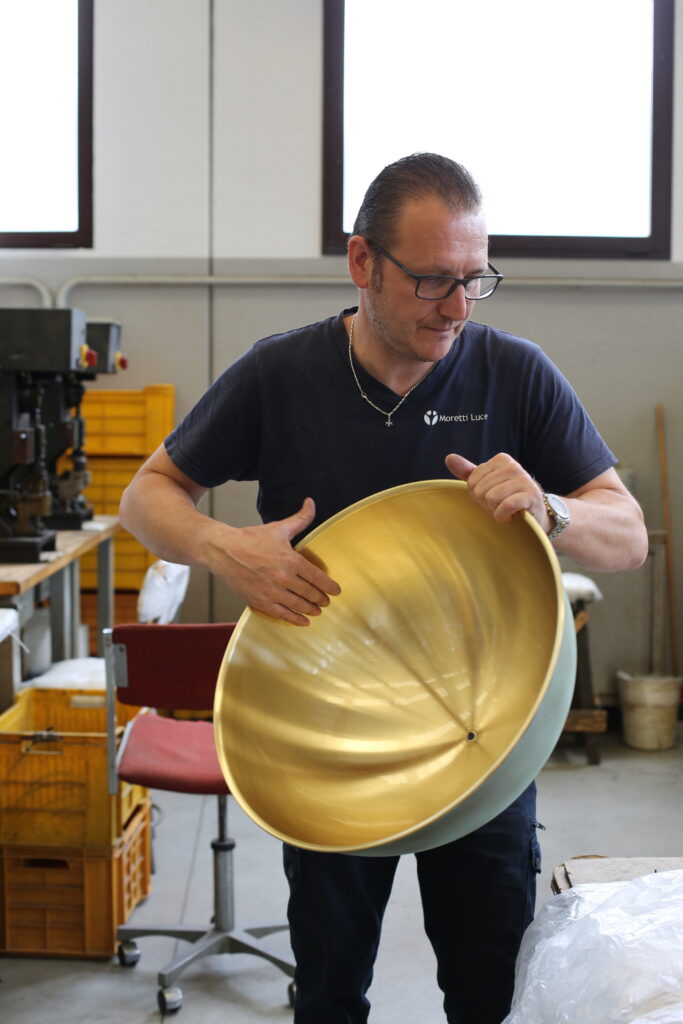 At the heart of the Moretti Luce collection are the classic outdoor luminaires in solid brass, with the famous verdigris patina that they keep a secret. The lamps are soldered, assembled, polished, painted, varnished and electrified in these workshops. The pieces are cast in the valley by companies in Lumezzane and the glass comes from Venice.

Alongside this classic collection, the Moretti brothers are developing new, more contemporary concepts, while preserving the brand's identity by favouring the use of high quality solid brass. This quality ensures that their luminaires will last even in extreme climates, outdoors, in the mountains and by the sea.
After a tour of the workshop, the very friendly Maurizio took us out to explore the shores of the enchanting Lake Iseo. We're really happy to be working with the Moretti family. Happy to work in harmony with a serious and professional team, happy to offer our customers beautiful, well made, solid and durable lamps, happy to meet beautiful people and happy to turn this bond into a friendship.
Arrivederci!